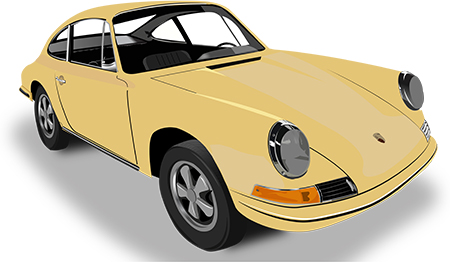 I created this Porsche 912 as a present to a friend from my teaching days. This is his pride and joy and he was pleased to get an illustration of it.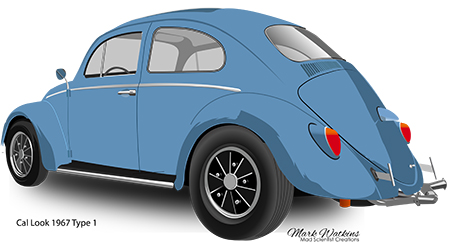 I have owned a VW van and a beetle. This illustration was difficult due to the fact the car has no straight surfaces.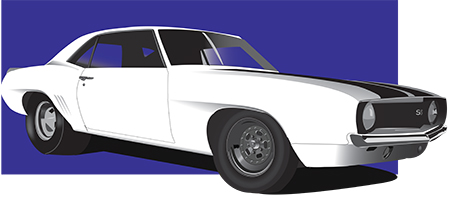 This was very challenging. 1968 Chevrolet Camaro. Again, no straight surfaces and lots of tricky shadow and relief areas.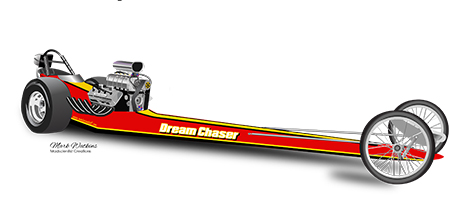 1969 Don Long chassis Top Fuel Dragster. These were the kings of the sport in the day and remain a beautiful, elegant vehicle.

Paint from a dominant racer in the 90's transplanted onto a modern fully car.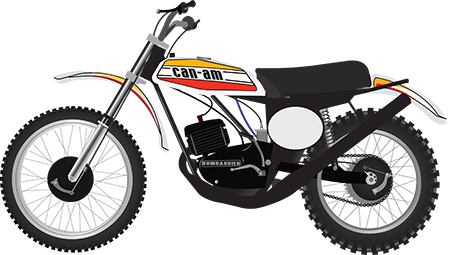 This is an illustration in Adobe Illustrator of my dirt bike from my college days. 1975 Can Am MX 175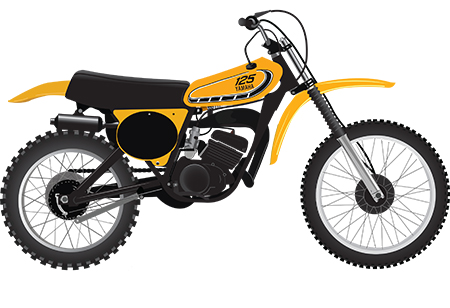 My brother showed some promise on a bike, so my folks bought him a state of the art Yamaha YZ125c.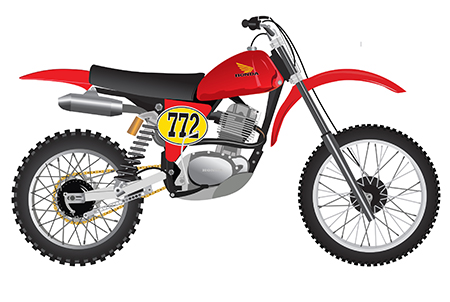 This is a fantasy bike. A Honda XR500 engine in a custom off road frame.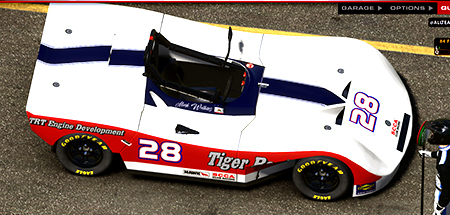 I was infatuated with online virtual racing awhile ago. The environment, iRacing, allows you to create paint schemes for the virtual cars. The paint job was created over a template in Photoshop.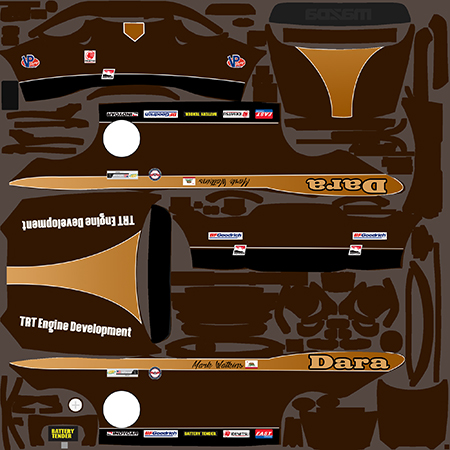 This is the template for creating custom paint work for your iRacing car.