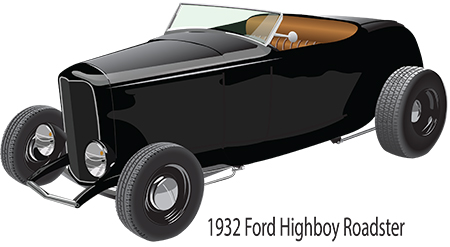 This is a '32 Ford Highboy hot rod created in Adobe Illustrator. I am pretty pleased with this piece. The body paint reflections and the tires were particularly difficult.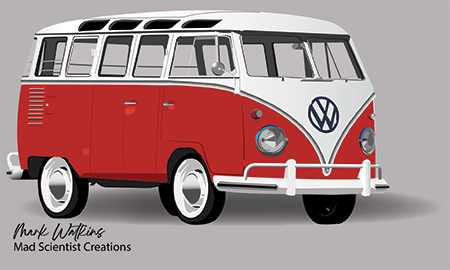 The holy grail of the VW hobby, a 1962 23 Window bus.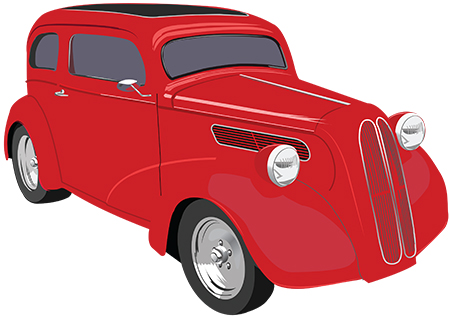 My favorite drag racing cars from the 60's and 70's were heavily modified English Ford Anglias. Again, created from Adobe Illustrator.

1969 Dodge Dart.If I were into the Cars and Coffee thing, this would be the car I'd take.

1998 Chevrolet Corvette (C3) My wonderful wife expressed insterest in having a drag racing car. I illustrated what I thought would be a suitable racer.

This was an exercise in transplanting classic drag racing paint jobs onto a modern Funny Car.

Lots of time went into recreating the text and graphical elements.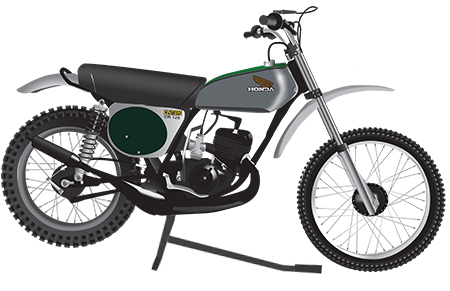 This is the motorcycle I dreamed about while in high school. 1974 Honda CR125 Elsinore. A revolutionary motorcycle in terms of power and handling. Lots and lots of is tiny bits demanding a ton of time spent on things you will never see.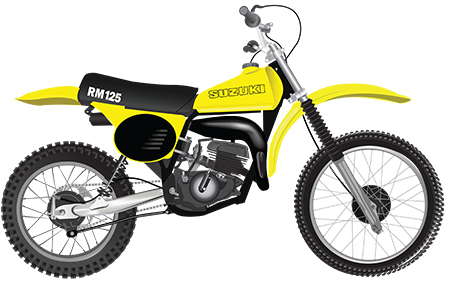 When I had my kitchen remodeled, the electrician told me he loved motorcycles. I asked him what is favorite bike was. I had a coffee mug made with this illustration on it as a thank you gift. Suzuki RM125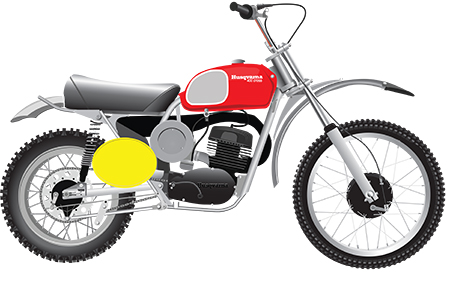 My dream bike from the age of 11. Malcolm Smith rules in my world.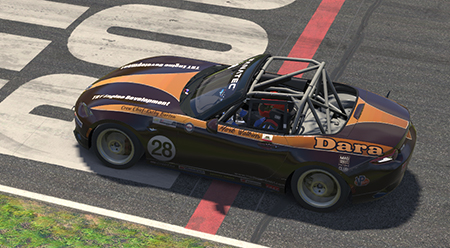 2005 Mazda Miata with a paint scheme I created using Photoshop.