This is my vanity site for all of the things I'd rather be doing. I spent my working years as a computer graphics/science educator. After creating lessons and assessing student work, I played in my shop, doing things that really interested me. While education provided a moderate income and fair retirement, I would have much rather been a race car engineer, artist or machinist. None of these occupations pay that well and offer no real retirement. Now I am retired and I am free to pursue whatever crazy idea is bouncing around in head. Enjoy my world.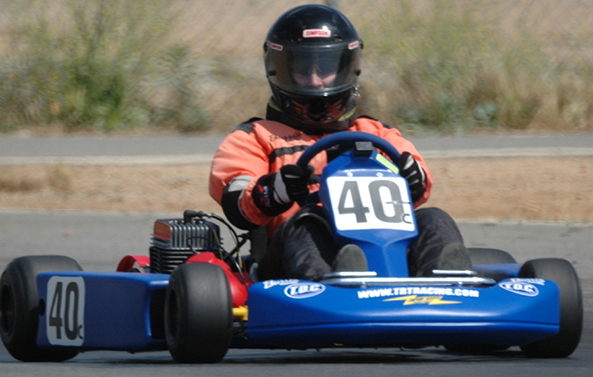 My amazing wife Kathy during her final year of competing in karts. She drove our karts for over 15 years and together we raced at the national championship races in 2 cycle sprints, 4 cycle sprints, 2 cycle speedway and road racing. Today she is the crew chief of our drag racing endeavors and manages on track activities with the dragster.
2004 Graduation Speech
click here
My After Effects class projects
click here
Photoshop and Illustrator Learning Videos
During my years in the classroom, I found one of the best ways to learn Photoshop and Illustrator was to watch a person complete a task. Below are a couple of the dozens of learning videos I created over the years. Enjoy.